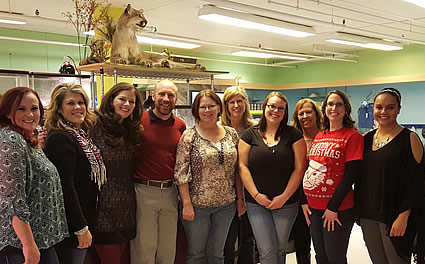 Rocky Mountain Family Medicine's goal is to provide patients and their families with comprehensive health care of the highest quality.
Our health care providers, give personalized, complete health care. We take the time to answer questions and address concerns.

Now Scheduling Appointments, Call 315-6133 during regular hours to schedule or text to 315-6133 anytime to request an appointment.

We take pride and pleasure in handling the healthcare needs of you and your family. We utilize a state-of-the-art electronic medical records system allowing patients to acccess their own health information and their personalized doctors recommendations. This allows us to offer you, as the patient, to be more involved in you and your family's medical care. Whether its a simple laceration or managing your diabetes we hope to see you soon!

Rocky Mountain Family Medicine is a full-service Family Medicine Practice caring for the primary care health needs from birth to the elderly in the Casper area.